5th annual Czech Solar & Storage Conference 2020
MAY 25 | 2021 | 9:00 – 17:00 | Hotel Occidental (Barceló) PRAGUE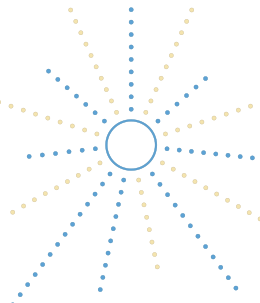 The 5th annual solar energy and storage conference 2020
The biggest and most prestigious event of the year dedicated to solar energy and storage.
The 5th edition of our prestigious conference will be the biggest event  dedicated to solar energy and storage. The year 2020 will be a crucial crossroads for the future of renewable energy with important legal changes expected on national and European level. We will also focus on trends such as auctions, energy storage, digitization and e-mobility.
INFORMATION / INSPIRATION / INOVATION
Program
Block 1
Introductory Presentation

Richard Brabec, minister, Ministry of the Environment of the Czech Republic

Stanislav Trávníček, Chairman of the Board, Energy Regulatory Office

Martin Ďurčák, Chairman of the Board of Directors, ČEPS

Radek Špicar, Vice President for Economic Policy and Export Confederation of Industry of Czech Republic

Jan Kalina, General Director, ČEZ Obnovitelné zdroje, s.r.o (CEZ Renewable Energy Sources)
Block 2

The debate on photovoltaics in Central Europe - an overview of European modern energy

Jan Knaack, BSW, Bundesverband Solarwirtschaft e.V.

Jan Krčmář, Solární asociace

… and other representatives, for example from Austria or Poland
Block 3

Financing and innovative projects

Jan Tůma, Head of the Emissions Trading Department, Department of Energy and Climate Protection, Ministry of the Environment of the Czech Republic

Jan Pavlík, Sales Director and Director of the Environment Division, Enviros

Jan Jašek, Head of Industy Expertise Center, UniCredit Bank Czech Republic and Slovakia, a.s.

Miroslav Calda, CEO, Atlantis Management

Petr Lenc, Professional Consultant, 7en

Ondřej Žídek, Fund Manager, Redside investiční společnost, a. s. (Redside Investment Company)

Block 4

The role and potential of RES until 2050

Lenka Kovačovská, Executive Director, Czech Gas Association

Martin Sedlák, Programme Director of the Association of Modern Energy

Aleš Laciok, Technology Platform "Sustainable Energy for the Czech Republic". (TPUE)

Antonín Fejfar, předseda Vědecké rady AV ČR
Block 5

Impacts of the amendment to the Energy Act and Act on Supported Energy Sources on the solar sector

Marc Müller, Partner, bpv BRAUN PARTNERS

Petr Kusý, Member of the Board, Energy Regulatory Office

Blahoslav Němeček, Partner of the Team of Consultants for Clients from the Energy Sector in the Region of Central and South-eastern Europe, EY Czech Republic

Petr Petržílek, partner, AK Petržílek
6200,-
CZK
REGISTRATION FEE
4800,-
CZK
REGISTRATION FEE FOR MEMBERS SA
2900,-
CZK
REGISTRATION FEE FOR GOVERNMENT

Venue
Hotel Occidental (Barceló), Na Strži 32, 140 00 Praha

Transport
MHD – Metro line C – Pankrác station

Parking
Parking is available on the Occidental Hotel parking. The price for conference participants is CZK 350/day.

Safe Conference
Above-standard safety measures will be in place throughout the event. Disinfectant, face masks and distancing are a matter of course.